Fennel Seed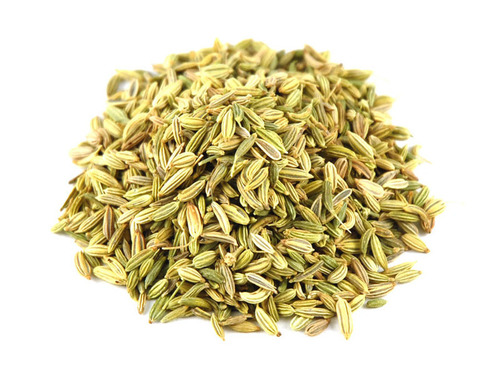 Fennel Seed
Product Description
Fennel Seed is a flowering plant species belonging carrot family. It is a perennial herb, hardy, having yellow flowers and feathery leaves. It is native to the seashores of the Mediterranean but has become extensively naturalized in several parts of the globe, particularly on dry soils close to the river banks and sea-coasts.

It is an extremely fragrant and flavorful herb with medicinal and culinary usages and, along with the same-tasting anise, is one of the chief constituents of absinthe. Fennel seeds undeniably comprise several flavonoid anti-oxidants such as quercetin and kaempferol. These mixtures work as powerful antioxidants by eliminating damaging free radicals from the human body, hence provide protection from infection, cancers, aging and deteriorating neurological diseases. As in caraway, fennel seeds are quite rich in dietary fiber.

These are a concentrated source of minerals such as iron, calcium, copper, manganese, selenium, potassium, zinc, and magnesium.
Contact Us
608, Mega Gidc Kharedi, Dahod, Gujarat, 389151, India
Phone :+918035062972